If the Christmas period is busy for your type of products or services then it's vital that your Facebook page is looking sharp! We did a little check around our beloved clients' Facebook pages and noticed that quite a few need a little love. Here's a quick list for quickly getting your Facebook page working for you for the last 2 weeks of the year and into 2013.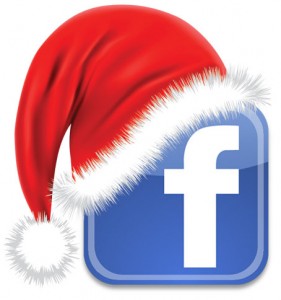 Please do implement these as quickly as possible – sure there's only 12 days to go!
1) Check your About Tab
Are all your contact details and company information in the About Tab? Your customers may want to contact you or make a visit to your store – make sure your address, phone numbers, website address are all filled in. Please do update all the description text as well – people are here because they want to know about your company – tell them!! List your promos for example, or the last day to order online for delivery before Christmas etc. Updating the about tab is really easy to do – just click the "edit page" button up the top and then "edit info".

2) Your profile and large header graphic
Are you looking good? Make sure your profile pic is your business logo or something clearly branded as your company – the logo should be clear and evenly placed. Your "cover graphic" (the big image overlayed by your profile pic) should contain something eye catching – it's a big space to show off! You can go with a classic "Season's Greeting" message or you can use it to showcase some of your products. But be careful with the use promotional language on the cover graphic – you can't overtly advertise in this area so choose a brilliant image and add in your company tagline if it works. Check out these great examples and check out the guidelines on Facebook.
To create your own header graphic you need to create an image 851 pixels wide and 315 pixels high – try Pixlr.com for a great online graphics editor. Of course you could always call in the professionals 😉
3) Promotions for Christmas?
What promos are you running for the Christmas period? Free delivery? 30% off? Let it be known!! On your About tab, in your wall posts or in a custom tab.You might even post a coupon or promotional code that people can use to redeem a discount on your online shop for instance. If you page has over 400 likes you can use Facebook inbuilt "Offers" – find out how to implement them.
4) When is the best time to post?
According to Mashable sometime between 1pm and 4pm, however some pundits think that after work period is better because people tend to spend more time browsing their FB feed in the evenings. Test it: get to know your fanbase and see at what time your posts get the most views and interactions.
5) Too busy? Schedule your posts
If you know you're going to be too busy to post then do a little prep and schedule your posts. Here's how: Facebook scheduled posts →
6) What to Post?
These tips hold true throughout the year…
Quality over Quantity people! Ask yourself – is it funny, informative or amazing value? Would you want to read about it in your Facebook news feed?
Do not go overboard with your sales and promos. Running up to Christmas you can probably post a little more often specifically on your promotions because interest in high during this period, use your judgement and watch how your fans react.
Keep the text short and to the point and post it with a pic, video or link (to a specific product for instance)
Start a conversation – you want likes, you really want comments! Ask a question at the end of your post.
Make it shareable! – you really really really want shareable content – post something up that people will want to share with their friends  – an amazing offer, a great discount, free delivery or something insanely funny 🙂
And for the love of God make sure you respond to people who comment on your posts or page!
7) How often?
Get to know your audience and keep an eye on your insights (FB statistics), if they seem to be engaging with a couple of posts a day go for it! Usually 3-5 times a week is probably enough. Remember always – quality over quantity – or people will unsubscribe.
Need more help? Get in touch with Orla or myself and we can answer some queries you might have.