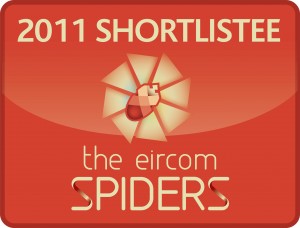 We are soooo excited to announce that one of our favourite clients, Cartell.ie, have been shortlisted for the prestigious eircom Spiders Awards.
It's a great looking website and provides a very valuable service to people who are looking to purchase a used car. Nominated in the E Business category the website checks all the boxes by being intuitive and user friendly, and providing a viable means of doing business securely online.
Best of luck at the awards ceremony tonight (10th November 2011, Dublin Convention Centre) – we have our fingers and toes crossed for you!